The South Shore of Massachusetts experiences its share of extreme weather all year round. From brutally cold winters to sweltering summers, it seems like one can hardly step outside without having to don thick layers of clothing or massive amounts of sunscreen. While there's nothing you can do about the weather, Patriot Plumbing Heating and Air Conditioning, Inc. can help you control the conditions inside your home. With tankless water heaters, radiant heating, oil to gas conversion, and more, we can make the heating and cooling systems on your property more efficient and effective. Specializing in air conditioner repair, furnace repair, and boiler repair, Patriot Plumbing Heating and Air Conditioning will get your malfunctioning system back in working order. We also offer professional furnace and boiler installation if you're looking to upgrade your current model or replace an irreparable unit. In addition, we can provide residential plumbing services such as hot water heater repair, drain cleaning, and faucet repair.
Whether you want to keep your feet toasty with radiant heating or would like to have your bathroom remodeled by our residential plumbers, you can trust Patriot Plumbing Heating and Air Conditioning to provide you with long-lasting, customized craftsmanship. Our contractors work on both new and existing constructions. Call today to learn more!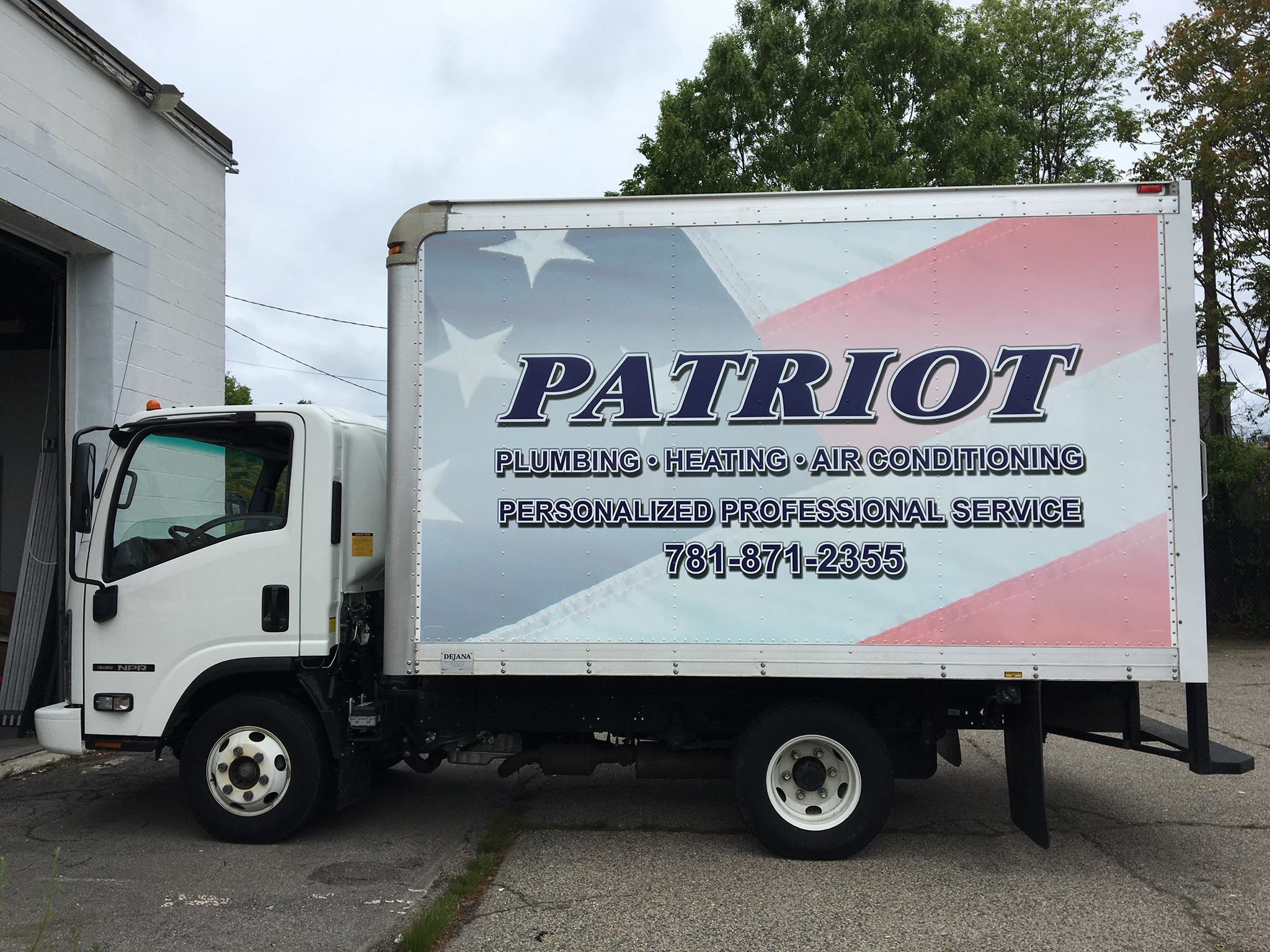 20+ Years of Experience
Patriot Plumbing Heating and Air Conditioning, Inc. brings heating and air conditioning service to customers throughout the Rockland area, including Weymouth, Braintree, Plymouth, Cape Cod, Cohasset, Scituate, Kingston, Pembroke, and other South Shore communities. Our wide variety of heating, cooling, and residential plumbing services makes us the area's one-stop shopping solution for residential and light commercial property improvement.
If you've been shivering because of a faulty furnace or need a bigger water heater to accommodate your usage, Patriot Plumbing Heating and Air Conditioning, Inc. can help you with accurate diagnostics and professional solutions. Offering more than 20 years of field experience and dedication to customer service, we're the natural choice for quality furnace repair, water heater installation, air conditioning service, and more.
For your security and confidence when it comes to radiant heat installation, boiler repair, and other residential plumber services, Patriot Plumbing Heating and Air Conditioning, Inc. is fully licensed and insured.