Here in New England, we experience some pretty serious winter weather. Households that are blessed with high-quality, well-functioning furnaces will have no trouble keeping warm in the face of blizzards and frosty air—but what happens when your furnace suddenly goes kaput? The temperature in your cozy home will start to drop, and you will soon start to feel like you live in an igloo!
If your furnace has stopped working or is presenting troublesome or unusual behavior, call in a furnace repair expert from Patriot Plumbing Heating and Air Conditioning, Inc., right away. Our licensed and insured furnace contractors can be trusted for quality furnace cleaning, repairs, and maintenance. Prompt action means restored comfort and energy efficiency, so don't hesitate to call in the furnace service experts. We are Rockland's source for accurate furnace diagnostics and solutions.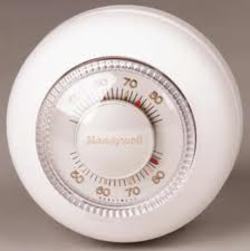 We can handle a wide variety of furnace service complaints, including:
No heat
Insufficient heat
Continuous cycling
Excessive noise
Broken or malfunctioning blowers
Burnt-out pilot light
And many more
Furnaces are complex machines that affect your entire home and can make a serious impact on your property value, so don't try your hand at DIY furnace repairs. One wrong move could jeopardize everyone's safety and result in additional damages to your unit. The risk of fire, electrocution, gas leaks, and other disasters is simply not worth it. Only expert furnace contractors can deliver truly reliable solutions. From gas furnace cleaning to replacing worn belts and switches, you will receive nothing less than 100% professional-quality work from furnace repair personnel who are passionate about their craft.
At Patriot Plumbing Heating and Air Conditioning, we also offer furnace service installation. In addition to furnace repair, we work with new constructions and can haul away your old furnace when you require a replacement! Your furnace contractor will be able to recommend a unit with the appropriate capacity to fulfill your home's specific needs. We also specialize in upgrading older furnace services to high-efficiency systems.
Furnace repairs are not to be treated lightly. Even issues that seem insignificant can have a detrimental effect on your unit's overall performance. That's why experienced hands and appropriate tools are vital for a successful furnace repair or furnace cleaning project. From ductwork to thermostats, you can expect nothing but the highest-quality results from our furnace service.
Patriot Plumbing Heating and Air Conditioning is also available to provide emergency furnace repairs and furnace cleaning to communities throughout the South Shore region.